Belgium Pro League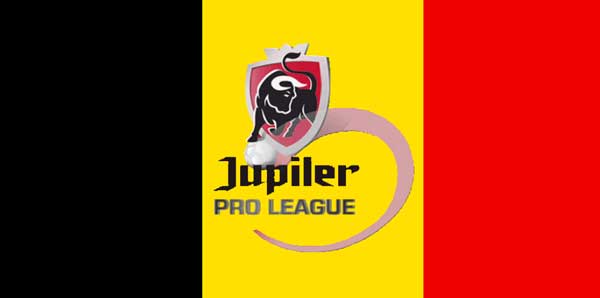 The Belgian First Division A was founded in 1895 and the country in which all domestic games are played is Belgium, the confederation for this league is UEFA and in total there are 168 individual football teams playing in that league, which is the number one level on the pyramid of leagues.
If any teams get knocked out of this league they are then relegated to the Belgian First Division B and the domestic cups they will all be playing for include the Belgian Cup and Belgian Super Cup. Teams in this league will also be able to play, if they qualify, for international cups including the UEFA Champions League and the UEFA Europa League.
The current champions at the time of compiling this guide are Current champions and that is the 1st title they have won, and it is Anderlecht that have won the most titles that being a total of 34 times.
If you do want to find out any additional information on this football league, then simply pay a visit to the jupilerproleague.be website as you will find plenty of information on team news and the current placings and all up and coming fixtures in that league.
Clubs Part of the Belgian Pro League
To give you as much information on this Belgian football league, below you will find a listing of all the teams that are in it along with each team's home city or town and the year in which each team started its current spell in this league too.
RSC Anderlecht have their stadium based in the town of Anderlecht and it was the 1935–36season that saw them elevated to this top league.
R Antwerp FC are a team as their name does suggest that are from Antwerp and they only became part of this league at the start of the most recent 2017–18 season.
R Charleroi SC are another team that have not been in this league for that long for they are from the town of Charleroi and were promoted to this league in 2012–13.
Club Brugge KV are based in Bruges and they have always been a top ranked team who started playing in this top league way, way back in the 1959–60 season.;
KAS Eupen come from the town off Eupen and it was only very recently that they were promoted to this league that being in the season dated 2016–17.
KRC Genk are of course a team that have their stadium in Genk and they have been playing in this top league since the 1996–97 season started and may continue to do so for quite some time by the way!
KAA Gent do have a large fan base that hail from the two of Ghent and it was back in the 1989–90 season that they started to play in this top tier league.
KV Kortrijk come from the town of Kortrijk and they have been playing in this top-level league since way back when they were promoted to it which was in 2008–09.
KSC Lokeren play all their home matches in Lokeren and it was at the start of the 1996–97 season that saw them promoted to this league.
KV Mechelen play in the town of Mechelen and the 2007–08 season was the one in which they got promoted into this league.
R Mouscron-Péruwelz are based in Mouscron and they have been playing in this league since the start of the 2014–15 season.
KV Oostende as their name does suggest are from the town of Ostend and they are a recent addition to this top tier league having been promoted into it at the start of the 2013–14 season.
K Sint-Truiden VV have their ground at Sint-Truiden and it was in the season of 2015–16 that saw them being elevated into this league.
R Standard Liège hail from the town of Liège and they are one of the best clubs in this league who have bene in it since the very start of the 1921–22 season.
Waasland-Beveren play their home matches in Beveren and they have not been in this league for very long in fact it was in 2012–13 that they were promoted into it.
The final team in this league is SV Zulte Waregem whose home stadium is in Waregem and they have been playing in this league since way back since 2005–06!