Copa del Rey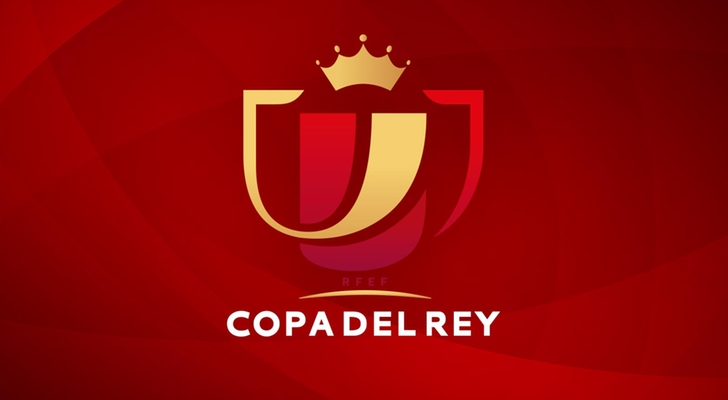 One of the longest established soccer tournaments that you are bound to have heard of at one time or another is the Copa Del Rey. However, if this is one of those soccer tournaments you have not yet come across then the following guide is going to enlighten you on every single aspect of how it has been designed, its history and a plethora of additional information too.
It was way back in 1903 that the Copa De; Rey tournament was founded, and it is one that takes place in Spain. It will always be an exciting one to watch in live play since in total there are 83 teams that will be playing in this tournament, so there will be plenty of matches to watch!
This is the qualifier for the UEFA Europa League and the trophy each of the domestic games are played for is the Supercopa de España.
A few interesting facts and figures about the Copa Del Rey are that the current champions are Barcelona and that team are also the most successful team in this league, as they have won it in total 30 times so far.
Plenty of additional information can also be found on the Cop Del Rey website, which is worth a visit if you do fancy learning more about this tournament and which to watch any of the matches in person too, so do check it out when you get time to!
Copa del Rey Cup Winning Teams
As the Copa del Rey soccer tournament has been around since 1903 there has of course been plenty of teams over the years that have won the Copa del Rey Cup title, and below you are going to find a listing of the most recent winners and plenty of additional relevant information too.
In 2017–18 at Wanda Metropolitano, Madrid it was Barcelona that won and their opponents in the final were Sevilla and the result of the final game was 5–0.
During the 2016–17 season the last match was played at Vicente Calderón, Madrid and the winners were Barcelona who beat Alavés 3–1.
Back in 2015–16 the final match was played over at Vicente Calderón, Madrid and that day Barcelona beat Sevilla 2–0 after playing extra time.
The 2014–15 final was held at Camp Nou, Barcelona and it was the turn of Barcelona to win the title beating Athletic Bilbao 3–1.
In 2013–14 the final was played out at Mestalla, Valencia and the champions of this soccer tournament that season was Real Madrid who in a close-run match beat Barcelona 2–1.
The winner of this tournament in 2012–13 which was played at Santiago Bernabéu, Madrid was Atlético Madrid who after extra tome beat their opponents that day that team being Real Madrid 2–1.
Back in the 2011–12 season the final match of the season was held at Vicente Calderón, Madrid and for not the first time it was Barcelona that beat their opponents Athletic Bilbao 3–0 to be crowned champions that day.
Looking back to the 2010–11 season the very last match of the season that was held at Mestalla, Valencia saw Real Madrid beating, after extra time Barcelona 1–0.
One match that many avid soccer fans may just remember was the 2009–10 final which was held over at Camp Nou, Barcelona and it was on that final match that Sevilla beat Atlético Madrid 2–0.
Going back a few years to the 2008–09 final it was held at Mestalla, Valencia and the winning team in that season was Barcelona Athletic and they did play out of their skin that day to beat Bilbao 4–1.
Another final match in this soccer tournament that you may just remember was the final of the 2007–08 season which was held at Vicente Calderón, Madrid and it was the turn of Valencia to win the title that season and they did so by beating Getafe 3–1.
One additional final match that you may be interested in learning more about is the one that took place back in 2006–07 which was held at Santiago Bernabéu, Madrid and in a very close-run match it was Sevilla that won beating Getafe 1–0.