Manchester United winger Jadon Sancho has deactivated his Instagram account after being asked to train away from the first team by the club.
The 23-year-old has been involved in a high-profile spat with head coach Erik Ten Hag and will not return to the first team if he does not apologize to his Dutch boss.
Jadon Sancho deactivates Instagram
Sancho has been completely exiled from all first-team facilities at United's Carrington Training Ground, including the first team's dining room, and has been told to stay away from Old Trafford on matchdays.
The England international has now deleted his Instagram profile in a potentially cryptic message to his manager.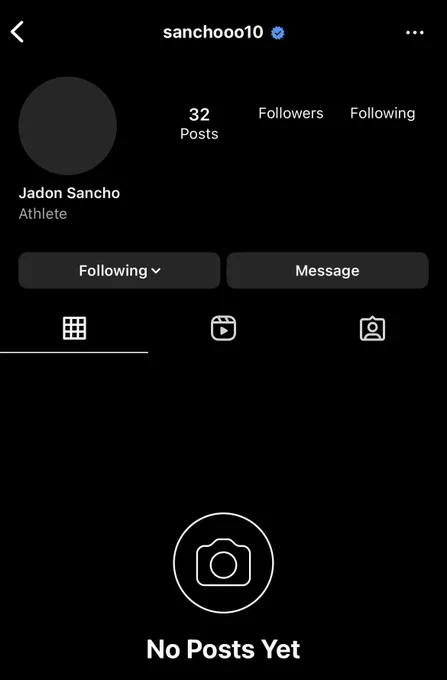 It is now unclear whether Sancho will actively seek a move away from the Red Devils to revitalize a career that has the potential to burn out before it has truly started.
The London-born forward has previous when it comes to falling out with managers, publically clashing with Pep Guardiola before his departure from United's bitter-city rivals Manchester City in 2017 after the then-17-year-old failed to turn up to training following a pre-season tour.