Germany Bundesliga
League Table
2022-23
GP
W
D
L
F
A
GD
P

1

Bayern

15
10
4
1
49
13
+36
34

2

Freiburg

15
9
3
3
25
17
+8
30

3

RB Leipzig

15
8
4
3
30
21
+9
28

4

Frankfurt

15
8
3
4
32
24
+8
27

5

Union Berlin

15
8
3
4
24
20
+4
27

6

Dortmund

15
8
1
6
25
21
+4
25

7

Wolfsburg

15
6
5
4
24
20
+4
23

8

Gladbach

15
6
4
5
28
24
+4
22

9

Bremen

15
6
3
6
25
27
-2
21

10

Mainz

15
5
4
6
19
24
-5
19

11

Hoffenheim

15
5
3
7
22
22
0
18

12

Leverkusen

15
5
3
7
25
26
-1
18

13

Cologne

15
4
5
6
21
29
-8
17

14

Augsburg

15
4
3
8
18
26
-8
15

15

Hertha

15
3
5
7
19
22
-3
14

16

Stuttgart

15
3
5
7
18
27
-9
14

17

Bochum

15
4
1
10
14
36
-22
13

18

Schalke

15
2
3
10
13
32
-19
9
Positions 6 - 6: Europa Conference League qualifying
Positions 17 - 18: Relegation
Positions 1 - 4: Champions League
Positions 16 - 16: Relegation playoff
Positions 5 - 5: Europa League
Glossary
GP:

Games Played

W:

Wins

D:

Draws

L:

Losses

F:

Goals For

A:

Goals Against

GD:

Goal Difference

P:

Points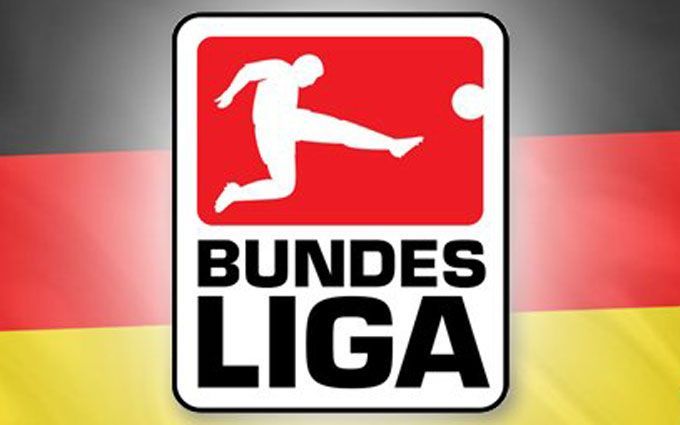 The Bundesliga was founded in and the country in which all domestic games are played is Germany, the confederation for this league is UEFA and in total there are 18 individual football teams playing in that league, which is the number one level on the pyramid of leagues.
If any teams get knocked out of this league they are then relegated to the 2. Bundesliga and the domestic cups they will all be playing for include the DFB-Pokal and DFL-Supercup. Teams in this league will also be able to play, if they qualify, for international cups including the Champions League and the UEFA Europa League.
The current champions at the time of compiling this guide are Bayern Munich and that is the 27th title they have won, and it is Bayern Munich that have won the most titles that being a total of 27 times.
If you do want to find out any additional information on this football league, then simply pay a visit to the bundesliga.com website as you will find plenty of information on team news and the current placings and all up and coming fixtures in that league.
Teams and Stadiums in the German Bundesliga
The German Bundesliga clubs along with the home city, stadium name and the capacity of each of those team stadiums are fully listed below.
Let me kick off so to speak by letting you know about FC Augsburg they are of course based in Augsburg and play at the WWK ARENA     which can hold a total of 30,660 fans.
Bayer Leverkusen is the next team I am looking at and they play their home matches at Leverkusen and their stadium is known as Bay Arena which has a mid-sized capacity of some 30,210.
Bayern Munich are of course based in the city of Munich and it will be the Allianz Arena you will be visiting to watch their home matches which has a capacity of 75,000.
Next, we move onto Borussia Dortmund who are based in Dortmund their stadium is known as Signal Iduna Park which has a huge capacity for some 81,359 football fans.
Borussia Mönchengladbach play their home teams in Mönchengladbach and their stadium is called Stadion im Borussia-Park which can hold no more than 54,010 people.
Darmstadt are in Darmstadt and their Merck-Stadion am Böllenfalltor is a smaller stadium which has the capacity for just 17,000 home and away fans.
Eintracht Frankfurt are a team that are based in Frankfurt and that teams plays all their home matches at the Commerzbank-Arena which when full can hold a total of 51,500 people.
SC Freiburg are a team that play in the town of Freiburg im Breisgau and it will be the Schwarzwald-Stadion         that can hold some 24,000 people if you watch them play at home.
Hamburger SV is of course a football team that is based in Hamburg and all their home matches are played at the Volksparkstadion which can hold a total of 57,000 home and away supporters.
Hertha BSC are based in Berlin and their Olympiastadion is gigantic and it can hold no more than a whopping 74,475 people!
TSG Hoffenheim hail from the town of Sinsheim and it will be at the large Wirsol Rhein-Neckar-Arena that holds a total of 30,150 supporters that you will watch their home games from.
FC Ingolstadt are from the town of Ingolstadt and it is the Audi Sportpark at which they play their home matches this is one of the smaller stadiums holding just 15,000 people.
FC Köln are of course based in the city of Cologne and you will be at the Rhein Energie STADION when watching them play at home which sis a huge stadium holding some 50,000 spectators.
RB Leipzig play all their home matches in the city of Leipzig and heir stadium is known as the Red Bull Arena in which 42,959 can be held.
Mainz are a team that is named after their home town that of course being Mainz they play at the Coface Arena which has the capacity of hold some 34,000 fans and supporters.
Schalke are a team that hail from Gelsenkirchen and it will be at the Veltins-Arena that you will be watching all their home matches being played which for reference can hold some 62,271 people.
Werder Bremen are of course based in Bremen                and their stadium is simply known as Weserstadion which has a capacity to hold some 42,100 home and away supporters.
VfL Wolfsburg play from their home base in Wolfsburg and their stadium is called the Volkswagen Arena which can comfortably hold some 30,000 people.