Israel Premier League
League Table
No Data Available!
Glossary
GP:

Games Played

W:

Wins

D:

Draws

L:

Losses

F:

Goals For

A:

Goals Against

GD:

Goal Difference

P:

Points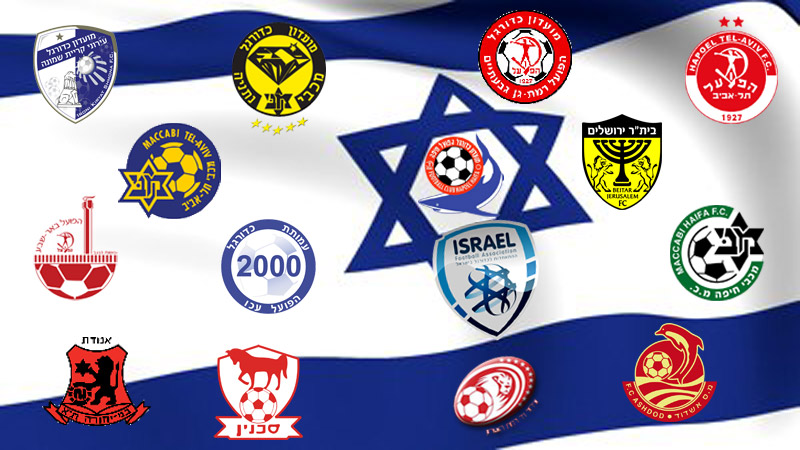 The Israeli Premier League was founded in 1999 and the country in which all domestic games are played is Israel, the confederation for this league is UEFA and in total there are 14 individual football teams playing in that league, which is the number one level on the pyramid of leagues.
If any teams get knocked out of this league they are then relegated to the Liga Leumit and the domestic cups they will all be playing for include the Israel State Cup, Toto Cup (Al) and the Israel Super Cup. Teams in this league will also be able to play, if they qualify, for international cups including the Champions League and the UEFA Europa League.
The current champions at the time of compiling this guide are Hapoel Be'er Sheva and that is the 4th title they have won, and it is Hapoel Be'er Sheva that have won the most titles that being a total of 4 times.
If you do want to find out any additional information on this football league, then simply pay a visit to the football.co.il website as you will find plenty of information on team news and the current placings and all up and coming fixtures in that league.
Clubs and Titles of the Israeli Premier League
To give you a much deeper insight into the teams that are currently in the Israeli Premier League, you will find them all listed below for you along with the number of titles they have won and the last time they did win the title too.
Beitar Jerusalem have won a total of 6 top league titles over the year and the last time they did so was at the end of the 2007–08 season.
Bnei Sakhnin are one of a small handful of teams in this league that have ye to win a title!
Bnei Yehuda do have something of a large fan base, however to date they have only won the title once and that was quite some time ago back in the 1989–90 season!
Hapoel Ironi Acre and Liga Leumit are another of the teams in this league that try as they might have not yet won a title.
Hapoel Be'er Sheva have had something of a good track record in this league for they have won the title a total of some 4 times the last time was recently during the 2016–17 season!
Hapoel Haifab have been lucky enough to win the title just the ones and that was during the 1998–99.
Hapoel Ra'anana have never won the title however one team that has won it was is Hapoel Kfar Sabab and they did so back in the 1981–82 season.
Hapoel Tel Avi have a very enviable record in this top league for they have won the title a whopping 10 times however the last time they did so was during 2009–10!
Ironi Kiryat Shmona it is fair to say, have not been playing top league football for very long, however they did win the title in 2011–12 and with some luck in playing, who knows they may just do so again and soon too!
Maccabi Haifaab are another of the teams that do have a fantastic record in this league for to date so far, they have been lucky enough to win the title a total of 12 times with the last time they won being in the 2010–11 season.
Maccabi Netanya have won the title one but one team that has managed to win the title no fewer than five times is Liga Leumit, but it was quite some time since they last won the title, for they last did so way back in the 1982–83 season!
Maccabi Petah Tikva are another team in this league that have no had it so good for they have not yet won the title, but they may just one in the future, but they will of course need to up their game to do so.
Maccabi Tel Aviva have one of the very best records in this top tier league for in total they have won the title a huge number of times, that being 21 times and it wasn't that logon ago they won which for reference was during the 2014–15 season!